Jul. 11, 2022
Not all engines are equally boxed. When key components such as fuel pumps, filters, accessories, starters, and flywheels are not included in the engine kit, you have to piece together these components from different manufacturers to get the best results.
When it comes time to replace a tired or faulty engine in a diesel truck, there are many options. Rising costs over the years have prevented many potential consumers from buying a brand new truck. Save money with diesel crate engines instead of replacing your vehicle. FAWDE has a wide range of diesel crate engines to suit all your needs. Whether you use your truck for towing/hauling, competitive motorsport or simply as a daily driver, FAWDE has the right engine for your needs.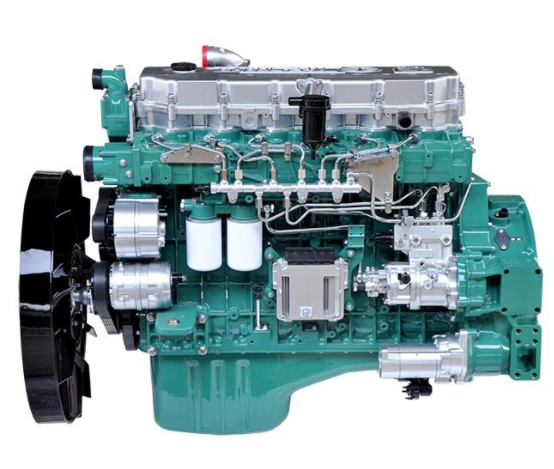 Diesel crate engines
The term Diesel crate engines originally referred to a fully assembled engine transported in a crate. This complete engine was ready to be removed from the crate and installed directly into the vehicle. Over the years the term diesel crate engines grew in popularity and gradually began to find its way into other engine options. diesel crate engines are available in a wide range of options to suit every budget and need.
New or remanufactured
Diesel crate engines can be new or remanufactured units. New diesel crate engines are usually the same stock or OE engine as the one in your vehicle. In most cases this will be a brand new product from the OE manufacturer with stock connecting rods, pistons and factory head bolts. For many people this is an ideal option, especially if you have no plans to increase power.
On the other hand, remanufactured diesel crate engines start with a used engine block that has been extensively inspected, fluxed and fully machined. After the machining process, assembly begins using extremely tight tolerances that meet or exceed the original manufacturer's specifications. An advantage of remanufactured diesel crate engines is that they can be equipped with high performance components for a more performance-oriented build. They can include upgraded forged internal components and ARP head bolts, rather than simply using stock components. This helps to ensure that the engine can handle much higher power levels than a stock setup.
Diesel crate engines' advantages
In some ways, remanufactured diesel crate engines are like taking your engine to the local machine shop, but offer some major advantages. If your diesel crate engines have run for miles or are on their last legs, you can replace them early. Replacement diesel crate engines can be brought to you even before the spanner is turned.
Usually, you need to take out your diesel crate engines and figure out how you will bring it in. Depending on the shop, they may even take weeks or even months to start work. It can also be difficult to find a qualified shop to work on your diesel crate engines. Buying from a proven diesel engine supplier can provide you with an experienced diesel engine builder using state-of-the-art equipment, such as FAWDE.
FAWDE is the leading diesel crate engine manufacturer brand in China. Contact the high performance diesel crate engines experts at FAWDE today with any questions you may have about ordering diesel crate engines for your vehicle!

Specification Sheet
Model
CA6DM2-35E5
CA6DM2-37E5
CA6DM2-39E5
CA6DM2-42E5
Type
6-cylinder in-line, direct injection, turbocharged&intercooling, common rail
Bore×Stroke (mm)
123×155
Valves/cylinder
4
Displacement (L)
11.04
Rated power (kW)
261
279
290
312
Net power (kW)
258
276
287
309
Rated speed (r/min)
1900
Maximum torque/speed
1600
1650
1750
1900
(Nm/r/min)
1100~1400
1100~1400
1100~1400
1100~1400
Fuel consumption (g/kW·h)
190
Noise dB (A)
≤ 94.6
Technical Route
SCR
Emission Compliant (TAS)
EURO V
Net Mass (kg)
1050
Length×Width×Height (mm)
1365×775×1180
Caution
High-performance diesel crate engines are not a direct bolt-on engine replacement for any particular vehicle. Consideration should be given to cooling component modifications, air conditioning, proper transmission pairing and fitment, engine mounting, intake and charge air cooler ducting, wiring integration and other mechanical/electrical modifications that may occur when making major vehicle modifications before purchasing. High-performance diesel crate engines are recommended that all major vehicle modifications are carried out by a professional, and FAWDE can provide you with the most expert advice. Feel free to contact us!