Sep. 03, 2022
FAW pickup trucks are fast becoming a popular choice for job sites as well as road haulage vehicles, especially since diesel engines are available for mid-size utility vehicles, transporters and now smaller pickups and SUVs. there are two reasons for this: ease of maintenance and more fuel power. Due to its higher energy density, diesel requires less fuel than gasoline to produce the same amount of power, which means you can get 20 to 35 per cent* more out of a gallon of fuel. Find out about the best designed engines for FAW pick-up trucks. We'll help you find the best FAWDE diesel engine for your truck to suit your driving and jobsite needs - explore our diesel engine options today!
Why choose diesel?
Diesel engines are a popular choice for commercial trucks. Diesel is not petrol; unlike conventional internal combustion engines, diesel engines rely more on an extremely high compression ratio to ignite the fuel. This greatly improves fuel efficiency compared to its petrol counterpart of the same size. Diesel engines also produce twice the torque of petrol engines and rev considerably lower, making them ideal for heavy trailer work.
Performing well at low engine speeds is part of what helps improve efficiency and is key to the longevity of these systems. Hard-working petrol engines operate at high engine speeds and huge internal forces, leading to premature component wear and failure. While regular maintenance on diesel engines can be more frequent and expensive than on petrol engines, it is not uncommon for good diesel vehicles to travel over 400,000 miles because they do not need to work as hard to get significantly better results.
Diesel truck owners tend to be passionate about their brand, and for good reason. The models we're about to highlight appear in every discussion about the best diesel engines and the best trucks that use them. Whether your top priorities are reliability, price, value, efficiency, original capability or nostalgia and tradition, these used trucks and their excellent diesel engines can meet all of these requirements.
About FAWDE Diesel Engines
From January to June 2022, FAWDE achieved a 14.2% year-on-year increase in engine sales, 59% of the mandatory full-year target and 56% of the challenging target; a 13% year-on-year increase in main business revenue, 55% of the mandatory full-year target and a record half-year profit. Under the influence of the epidemic, the sales volume still fully achieved "more than half", thanks to four parts: maintaining high production capacity during the epidemic, "working hard for 100 days, vowing to win double victory in the epidemic prevention market" marketing work, improving product quality, and deepening reform on the management front.
Jiefang Power achieved product improvement in three product lines and multiple forms. In the process of upgrading National 6 emission products, Jiefang Power led the industry and took the lead in releasing the most complete National 6 power solutions. Among them, Jiefang Power has 11 diesel engine models, with diesel engine displacement ranging from 2 to 13L and diesel engine power ranging from 110Ps to 560Ps; the natural gas engine platform has 5 platforms and 6 models, with displacement ranging from 3 to 13L and power ranging from 110Ps to 520Ps, making it one of the few domestic manufacturers with a complete range of diesel and natural gas power platforms. It is one of the few domestic manufacturers with a complete range of National 6 diesel and natural gas power platforms, and has obvious advantages in the domestic power industry. Let's put ourselves in the user's shoes to get a better understanding of FAWDE.
I have three brothers in my family, and the two brothers who brought me into the industry also drive Liberation vehicles. The eldest brother drives a J6P Quality and Benefit Edition with a 420hp Aowei CA6DM2 engine; the second brother drives a J6P New Northern Edition with a 500hp Aowei CA6DM3 engine. And the first Jiefang vehicle I came into contact with was a 240hp flathead diesel, and in 2018 I took out another loan to buy a 500hp Jiefang J6P". Family members are very recognized liberation, Sun just finished repaying nearly 360,000 loans, the truck has run a total of 410,000 km, driving more than a year, the liberation of the engine is particularly satisfied, running national roads 100 km fuel consumption in about 36L, high speed, then only about 30L, power economy is very good, for life to reduce a lot of burden. On average, the truck is serviced once every 80,000-100,000 kilometres, at a cost of more than 2,000 yuan, and the 1 million kilometres free maintenance, which is equivalent to saving me about 20,000 yuan!
The JCDecaux J7 is equipped with the Aowei 6DM3 13-litre National VI engine. The National VI emission route of the Aowei 6DM3 engine is EGR+SCR+DOC+DPF, which reduces NOx by 80% and PM by 66.7% in the National VI stage compared to the National V. The solution of DPF passive regeneration through autonomous ECU, high efficiency SCR technology also allows for lower fuel consumption, truly meeting the national emission standards while also reducing the burden on Sun Gang even more.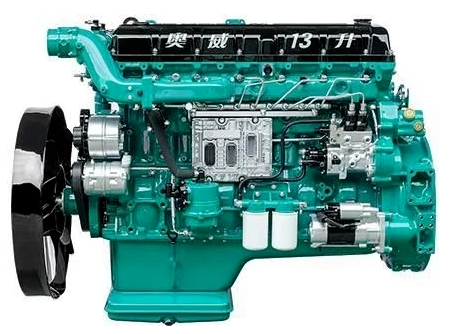 Truck driver testimonial - POWERWIN CA4DK engine
Cross-province transport road conditions are complex, so the reliability and safety performance of the vehicle is taken into account. In the face of mountainous and hilly roads, the strength of the truck's power directly affects the punctuality of delivering goods. The J6L has strong power, and it can go up and down hills without any pressure. In addition, the Jiefang Power has self-developed in-cylinder braking technology, so it is no longer afraid of brake failure when running on hilly roads, and safety is also guaranteed. "It has been running for more than 320,000 kilometres and has basically never had any problems", and Master Lan is particularly fuel-efficient in the transportation process. At present, the comprehensive fuel consumption of this vehicle is about 17L per 100 kilometres, compared with other brands of the same power engine, the Jiefang Power Platinum Wei engine can save 1L of fuel per 100 kilometres, according to a round trip of 3000 kilometres, a trip down to save nearly 200 yuan, long-term calculation, at least 2000 yuan a month, a year is able to save more than 20,000.
The JCDecaux J6L is equipped with the PLA Wei CA4DK engine, which has more torque at low speed and accelerates more quickly. In addition, the low wind resistance design of the JLANG J6L also plays a big role in reducing fuel consumption, and at the same time, the JLANG J6L continues the characteristics of FAW Jiefang's long oil change intervals. This is not a small sum of money. Maximum savings for the user.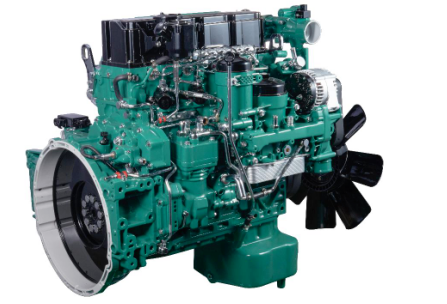 Diesel engine trucks are probably the only type of vehicle that is used regularly and many of the best used engines and trucks on the market are over 5 years old. That's because diesel trucks aren't about the latest comforts and technology - they're about thoughtful design, passionate construction and decades of constantly moving mountains. They are about heritage and engines that run forever.
FAWDE has always been ahead of the curve, making products that satisfy truckers with its commitment to technical excellence. With the mission of becoming "China's No. 1 and the world's best" provider of green, efficient and intelligent commercial vehicle power, we believe that Jiefang Power will achieve new leaps and breakthroughs in the near future.
Contact us to find out more about the most popular diesel engine - FAWDE engine.