May. 26, 2022
Semi-truck engines are diesel engines, and they offer better torque and traction than gasoline engines. The average Class 8 semi-truck engine is 14.8 liters with six cylinders; it weighs 2,880 pounds and makes up to 560 horsepower and 1,850 pounds of torque. In addition, the semi-truck engine regularly passes one million miles and is designed to run non-stop. With these impressive specifications, it's no wonder that the type of engine you choose can make all the difference when buying a semi-truck.
Truck engine size and weight
Size bigger usually means better performance, but it comes at a price; these engines are usually heavier. Depending on the type of work you will be performing; a larger truck engine may not be the best. In fact, today, the smaller 13-liter block engines have some impressive numbers: most can reach 500 hp and 1,850 torques. In addition, these motors are lighter and therefore have less tare weight. They also offer better fuel economy than the larger 15- or 16-liter engines.
FAWDE is a manufacturer of semi-trailer engines, and our diesel engines are available in many series with pretentious quality and higher horsepower and torque, for example, CA6DN series up to 2300 torque and 1250kg; CA6DM2 series 1400 torque and 1050kg; CA6DL2 series 1500 torque and 900kg; CA6DL1 series 1250 torque 850kg; CA6DLD series 1300 to 1700 torque 680kg; CA4DL series 780 torque 600kg.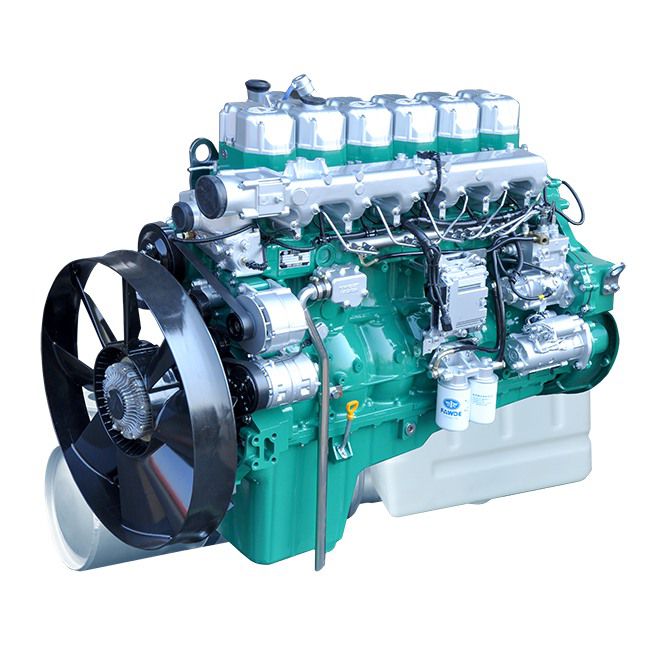 The rule of thumb here is that while more powerful, it is not the only factor to consider. Experts recommend choosing the desired engine size and horsepower rather than the desired power costs more money at the time of purchase and throughout the life of the truck. And we produce engines that meet your horsepower needs while delivering the cost savings you desire.
FAWDE diesel engine adopts an independent electronically controlled fuel system and asymmetric supercharging system, inheriting Aowei quality, with a significantly improved economy, power, and reliability, focusing on supporting semi-trailers
Truck engine cost
Of course, cost matters, especially for owner-operators. Sometimes the best costs are bundled: Many manufacturers offer special discounts for driveline combinations, engine models with specific transmissions and rear differentials. Or it is often possible to take advantage of cash discounts or free extended warranties. These are direct costs at the time of purchase, but you must also consider the life-cycle costs of fuel economy and maintenance, which depend on the manufacturer. Another cost to consider is resale value; considering the possibility of future resale and ensuring you get the best resale depends largely on your engine choice.
The FAWDE uses an electronically controlled common rail system with higher injection pressure, higher atomization rates, and better combustion to maximize fuel economy and maintain engine lifecycle costs, and has developed cyclone efficient mixing technology to achieve SCR conversion efficiencies of over 98%. Asymmetric thin wall high ash DPF technology enables 400,000 km maintenance free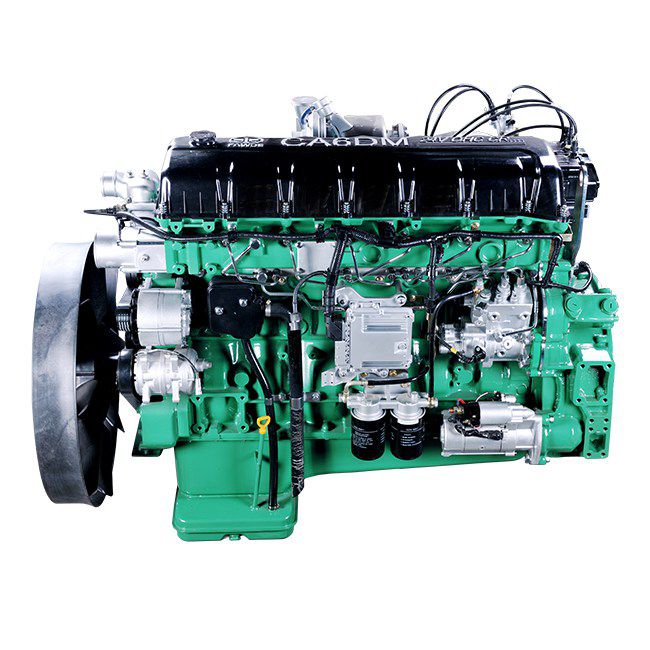 Truck engine repair/maintenance availability
This is critical - when you are on the road and need repairs, or if you live in a more remote part of the county, you want to make sure you have access to a manufacturer-approved facility. The best place to start is to search the Internet for semi-truck repair and maintenance facilities in your area, then check to see if they will service your engine using OEM (original equipment manufacturer) replacement parts - this is a key to maintaining a good reputation for warranty coverage.
FAWDE, as a Chinese engine manufacturer, is a key business unit of FAW's commercial vehicle business and the R&D and production base for Jiefang's heavy, medium and light engines. The business units are located in Wuxi, Changchun and Dalian, with headquarters in Wuxi, covering a total area of 870,000㎡ and employing more than 5,400 people. The main products are diesel engines, gas engines, sporting parts, remanufactured products, and common rail systems.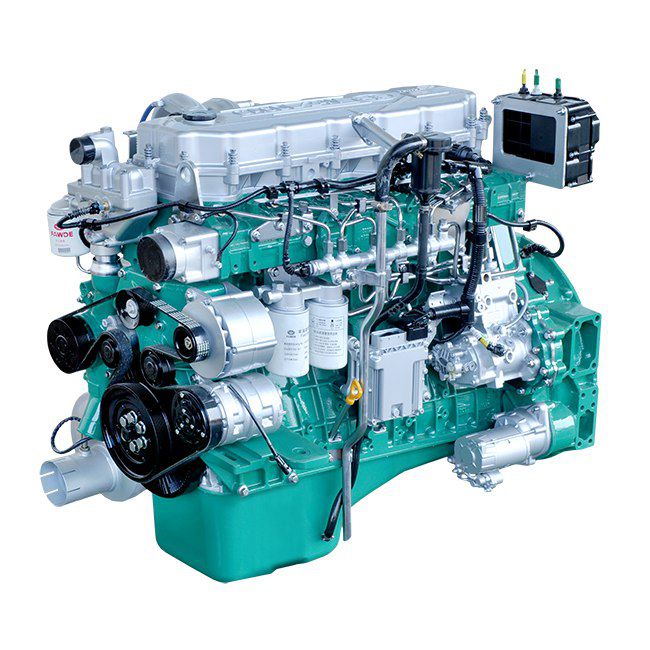 Our products are exported to more than 80 countries and regions around the world, such as Southeast Asia, Middle East, Latin America, Africa and Eastern Europe. The brands include ALL-WIN, POWER-WIN and KING-WIN series, which comply with Euro 2 to 5 emission standards and have many international export certifications. We have offices in 11 countries including South Africa, Indonesia, Iran, Vietnam, Russia, Chile, Pakistan, Mexico, Kenya, Philippines and Myanmar.
If you are interested, contact us!