May. 26, 2022
When it comes to semi-truck horsepower, the numbers can vary depending on the engine, truck size and brand. However, semi-trucks typically stay in the 400 to 600 horsepower range, making them very powerful machines. The higher the horsepower, the more worthwhile it is to consider factors such as aerodynamics, weight and fuel economy. Below, International Used Truck Center offers more information on powerful semi-truck engines, including answers to the "How many gallons does a semi-truck hold?" question. Learn more, then explore the used trucks we have for sale!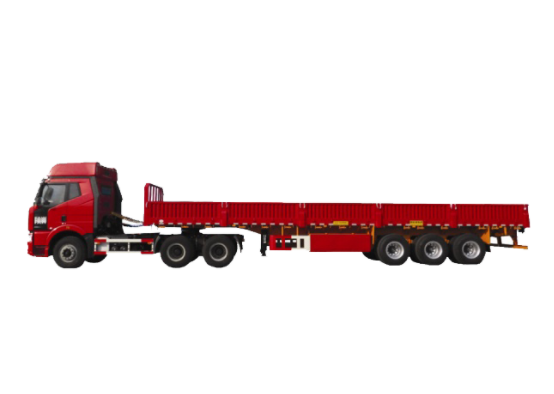 Facts about semi-truck engines
Semi-truck engines are completely different from the engines found in regular cars, trucks and SUVs. They are larger and more powerful than regular engines, and require more oil and gas. Here are some interesting facts about semi-truck engines versus car engines.
Semi-truck engines are about six times more powerful than the engines in passenger cars.
On average, semi-trucks have a horsepower range of 400 to 600 hp and an average lb-ft torque range of 1,000 to 2,000.
Unlike passenger car engines, semi-truck engines can only be stopped for oil changes or engine service because of the anti-idle method.
Semi-truck engines have more than 12 gears instead of the 4 to 5 gears found in passenger cars.
The engine in a semi truck can hold about 15+ gallons of oil compared to the 4 to 6 quarts in a passenger car engine.
How many gallons of gasoline does a half tank hold? The range is between 125 and 300 gallons of fuel. To distribute the weight of the truck, there are actually two fuel tanks: one on each side of the tractor.
What is the best semi-truck engine?
As "China's power expert", Jiefang Power always strives to create high quality engines that best suit customers' needs.

FAWDE Aowei 520hp engine is the best engine for Jiefang Power to provide the best engine for the customers by deep plowing into the market segments of efficient logistics, express delivery, gravel material and coal hauling.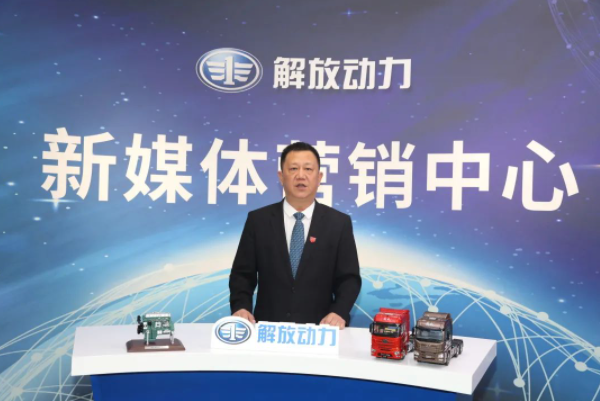 Engine fuel-saving: it has ten fuel-saving technologies such as industry-leading 2000bar high injection pressure and patented combustion chamber design.
Fuel saving of the whole vehicle system: Mainly equipped with Jiefang independent 12-speed AMT transmission, lightweight 435 axle, high horsepower and small speed ratio, no downshifting on slopes and more running in high gears.
Unique mature calibration: unique mature vehicle fuel consumption calibration technology, "low speed" does not cost, "high speed" special savings, 100 km strength fuel savings of 3%-5%.
Powerful: 2520N-m industry maximum torque, acceleration, overtaking more quickly; 800 rpm torque 2050N-m, more powerful start; suitable for high-speed, national roads, mountain roads, plateaus and other complex road conditions.
Super long oil change: 100,000 km long oil change as standard, less station, more operation, maintenance costs can save 2000 yuan.
The strongest brake: the first domestic generation of independent rocker engine brake technology, braking power up to 350kW, extending the service life of brake pads and tires and reducing the frequency of replacement.
Product quality assurance: Inherit the high reliable quality of classic Aowei engine, the first industry retention in the logistics market, high market recognition; the first product to obtain the Euro VI-e certification, strict development process, full product verification.
Manufacturing quality assurance: the first batch of national intelligent manufacturing pilot demonstration factory production, modern equipment automatic production and testing, to ensure product production consistency.
FAWDE engine products are exported to more than 80 countries and regions around the world, such as Southeast Asia, Middle East, Latin America, Africa and Eastern Europe. The brands include ALL-WIN, POWER-WIN and KING-WIN series, which meet Euro 2 to 5 emission standards and have many international export certifications. We have offices in 11 countries including South Africa, Indonesia, Iran, Vietnam, Russia, Chile, Pakistan, Mexico, Kenya, Philippines and Myanmar.