Apr. 16, 2022
In 2022, facing the international market, FAWDE's three series of engines, "ALL-WIN, POWER-WIN and KING-WIN'', will play an important role in the application field of heavy, medium and light trucks, FAWDE deeply explores the market demand, accurately grasp the user experience of different scenarios, and use the engines to enter the market and win the reputation with performance.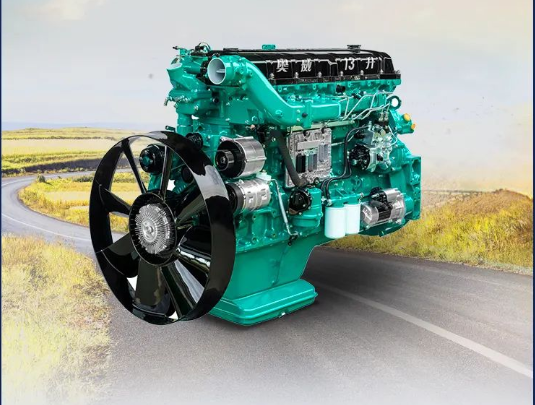 Heavy duty truck engines
FAWDE launched the ALL-WIN 520 hp engine in the heavy-duty truck segment, focusing on the brand personality of fuel efficiency, and quickly entered the efficient logistics market with an efficient marketing strategy.
The fuel-efficient, reliable and powerful ALL WIN CA6DM3-520hp engine is a powerful combination of high performance and high cost performance with the Jiefang J6V and JH6, with a maximum torque of 2520N.m and a wide economic speed.
The fuel saving technology, such as the efficient zonal combustion technology and the intelligent AMT gearbox, further reduces fuel consumption and brings the advantages of "systematic fuel saving" into full play. It saves fuel under all kinds of road conditions, saving 3%-5% of fuel per 100 kilometres compared to the competition, which can save more than RMB 20,000 in a year.
Braking power of up to 350kW significantly reduces brake pad heat and wear, extending the service life of brake pads and tyres and reducing the frequency of replacement.
The unique exhaust temperature management technology enables precise control of exhaust temperature under various working conditions to ensure smooth regeneration and reliable operation of the whole truck.
100,000 km long oil change interval reduces the time for in-station repair and maintenance, which can save up to RMB 1200 per year, ensuring efficient transportation and saving operating costs for users.
User comments of ALL-WIN 520 hp engine
ZHU FEIFEI
I bought a J6V-520 from Jiefang in March this year, and I run the transport route from Shandong to Chengdu.
There are many roads, but the average fuel consumption is only about 31L per 100km, which is about 1L lower than that of similar engines. With the rising fuel costs, it is really important to choose a fuel-efficient and reliable truck, and the ALL WIN 520 engine is a good fuel-saving tool.
Logistician
In December last year, I bought a JH6 Pilot Edition for Xinjiang mainline operation, and so far the truck has travelled 38,000 km normally. The ALL WIN 520 engine solves the problem of how to save money through diesel engines.
Medium-duty truck engines
After in-depth market research and systematic analysis, the FAWDE POWER-WIN
The POWER-WIN CA6DK2 engine is the leading engine in the POWER-WIN range, with a lightweight design and a weight of just 680 kg. The POWER-WIN CA6DK2 engine is mainly used in 8X4 standard load mixers and dump trucks. Up to now, the Jiefang J6L-8X4 tipper truck with this engine has started to be sold in bulk, and a number of dump truck transport companies in Wuxi have already purchased more than 100 units of this type of tipper truck. The remaining models have also entered the market in small batches and are generally recognised by users for their outstanding advantages, becoming the preferred product for construction and special purpose trucks, with orders for nearly 500 units received so far.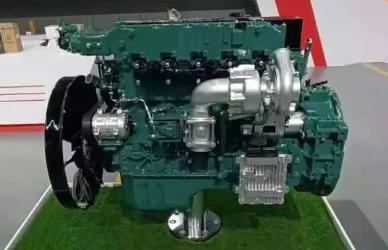 Light Truck Engine
Blue light truck is the main force of urban distribution and cold chain logistics, FAWDE launched KING-WIN Engine, with its 2.5L golden displacement and its advantages of leading, reliability and convenience, has won the favour of many truck manufacturers and end-users, and become the preferred power for the upgrade of Blue light trucks.
Based on the advantages and features of the KING-WIN products, FAWDE has responded to different usage scenarios such as cold chain logistics and urban distribution with the CA4DD3 and CA4DB2 respectively, providing quality engine power for the light truck product segment. These two products have the advantages of low fuel consumption, strong power, high performance, etc., and are the preferred power for medium and high-end light These two products have the advantages of low fuel consumption, strong power, high performance, etc., and are the preferred power for medium and high end light trucks, buses and off-road machinery, enhancing market competitiveness for light truck manufacturers.
Up to now, CA4DD3 engine has been successfully matched with 6 models of Jiefang light trucks, among which 3 models, such as Leadway wide-body, J6F wide-body and Tiger VH, have been installed in batch and opened for sale; 3 models, such as Leadway mid-body, J6F mid-body and Tiger VN, have been qualified for batch sale; CA4DB2 engine has been completed with Jiefang light trucks and some truck manufacturers in the social market for trial installation.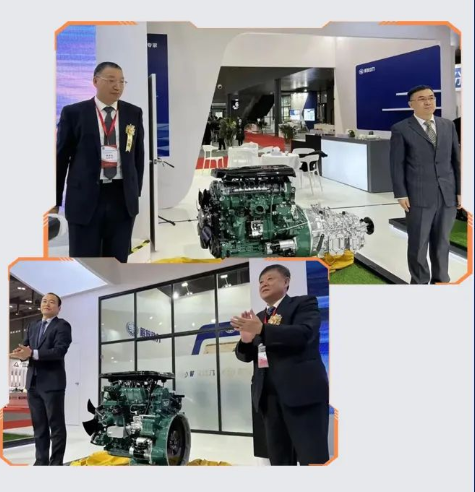 In the future, we will continue to build explosive products and research fuel-saving technology to lead the industry development and live up to the expectations of our customers. If you have a need for engines, please contact us!