FAWDE GENERATOR SHOWED IN THE 7TH INTERNATIONAL EXHIBITION OF ELECTRICITY & TELECOMMUNICATION OF IRAN
- Aug 07, 2016 -
Recently, The 7th International Exhibition of Electricity & Telecommunication of Iran was hold in Tabriz International Exhibition Center, more than 400 manufacturers and distributors of electricity & telecommunication showed their products in this exhibition.
FAWDE has bright not only 4DW series and 4110 series generator which are the most popular products in market, also the first showed 6DL series generator. 6DL series product is one of the most popular heavy duty diesel engine which is independent developed by FAWDE, in 2007, FAWDE 6DL series won the Second Prize of State and Technology Awards from government. With advanced technology , the meantime our products ensure the reliable quality. In Iran market most of the generators guarantee 1year/1000 hours, even the euro brands. But FAWDE has high confidence in quality, we guarantee 2 years/2000 hours to our clients.
During the exhibition, the deputy minister from Ministry of Power Industry and Mine visited FAWDE booth, he listened FAWDW' introduction, gave highly appraisal to FAWDE' development mode: quality as the core and customer as the first.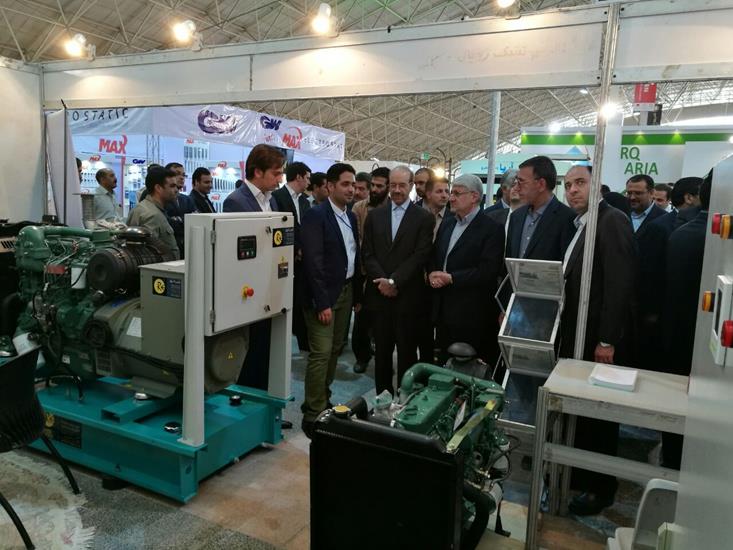 Since 2014 enter Iran generator market, FAWDE focus on brand establish and customer service, continued to improve product reliability and durability, continued to give customer better pre-sale, sale, after-sale service, improve customer satisfaction. Recently, FAWDE became the supplier of Tehran Central Blood Bank, guarantee the lifeline.